I just grabbed this HOTdeal at Rite Aid tonight and you can too!!  Print this high value $2.50/1 Playtex Sport Compact Tampons coupon and score FREE tampons at Rite Aid! Even better you'll snag a FREE gift (see details at the bottom).
Playtex Sport Compact Tampons 18-count $3.50 each
Buy 2 boxes = $7
(2) $2.50/1 Playtex Sport Compact Tampons coupons
Pay $2
Get back 200 Plenti Points (= $2)
= 2 for FREE!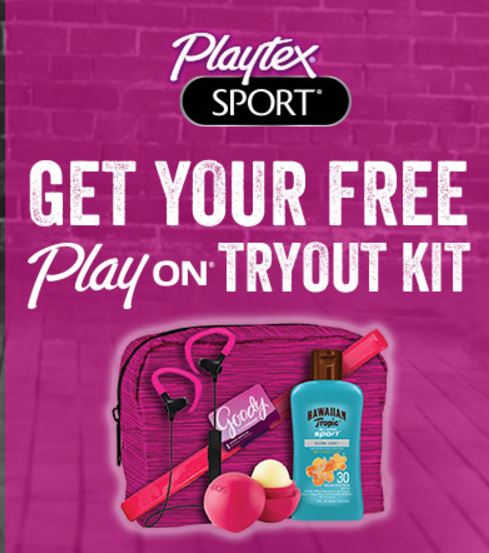 While buying my tampons, I noticed a small peelie on one of the boxes (you DON'T have to have the peelie to grab this extra freebie) that explained how to get another FREEBIE! Through 9/30 when you purchase (one) Playtex Sport Compact Tampon, you can submit for a FREE Play On Tryout Kit. Simply purchase a qualifying product, snap a picture of your receipt and submit it to playtex@uploadreceipt.com or upload it to playtextryoutkit.com. It's SUPER easy to do

Wondering what you can do with those Plenti Points? How about putting them towards the $0.99 Arm & Hammer laundry detergent! Check out how here!