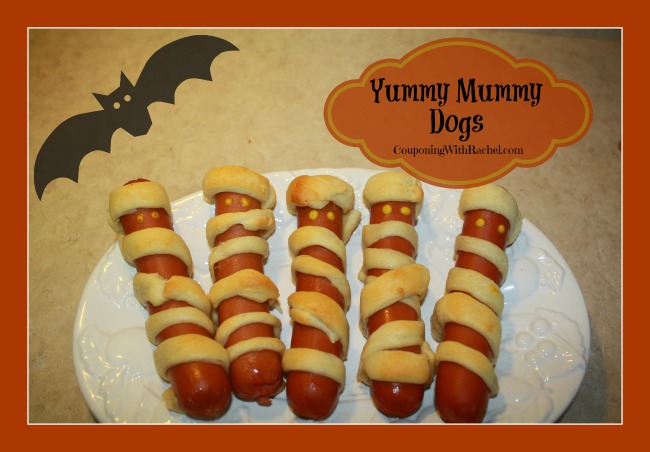 My kiddos enjoy helping me cook and this is one of their favorites.  They love that they can do it all by them self and I love that there is very little cleanup.  While these little treats can be made anytime of year, they are super fun during Halloween!
**Pin it by hovering over the picture above!**
Yummy Mummy Dogs
What you'll need:
1 package hot dogs
mustard
nonstick cooking spray
Directions:
Preheat oven to 375F
1. Separate crescent roll dough at perforations and cut into thin strips of dough.
2. Wrap strips of dough around each hot dog to resemble a mummy.  I also made sure each one had a "hat".
3. Place wrapped hot dogs on a baking sheet and spray dough lightly with cooking spray.
4. Bake for 13 – 17 minutes, or until dough is light golden brown.
5. Use mustard to dot eyes onto mummy faces (I used a toothpick to make them really small)