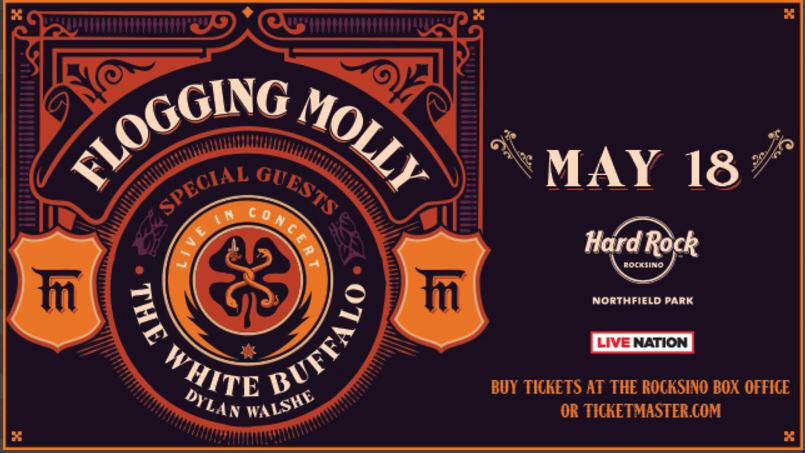 Get ready Cleveland, Celtic Punk Rockers Flogging Molly, is bringing their blend of grinding guitars and traditional Irish music to Hard Rock Rocksino Northfield Park on Thursday May 18th. Be sure to grab your tickets now before the best seats sell out! Special guests The White Buffalo and Dylan Walshe will also be there.
Founded in Los Angeles in 1997, Flogging Molly has always defied categorization. The infectious originality of their songs is a badge of honor and key to the band's creativity. Flogging Molly's fans have always appreciated the social and political awareness driving the music. Swagger, the band's first album, transcended everyone's expectations in 2000, and the track "The Worst Day Since Yesterday" was included in the film Mr. and Mrs. Smith. Drunken Lullabies was released in 2002 and certified Gold. In 2004, the band released Within a Mile of Home, and in 2008, Flogging Molly put out Float, a deeply stirring and personal album recorded in King's native Ireland. No surprise that Float found the band's widest audience yet.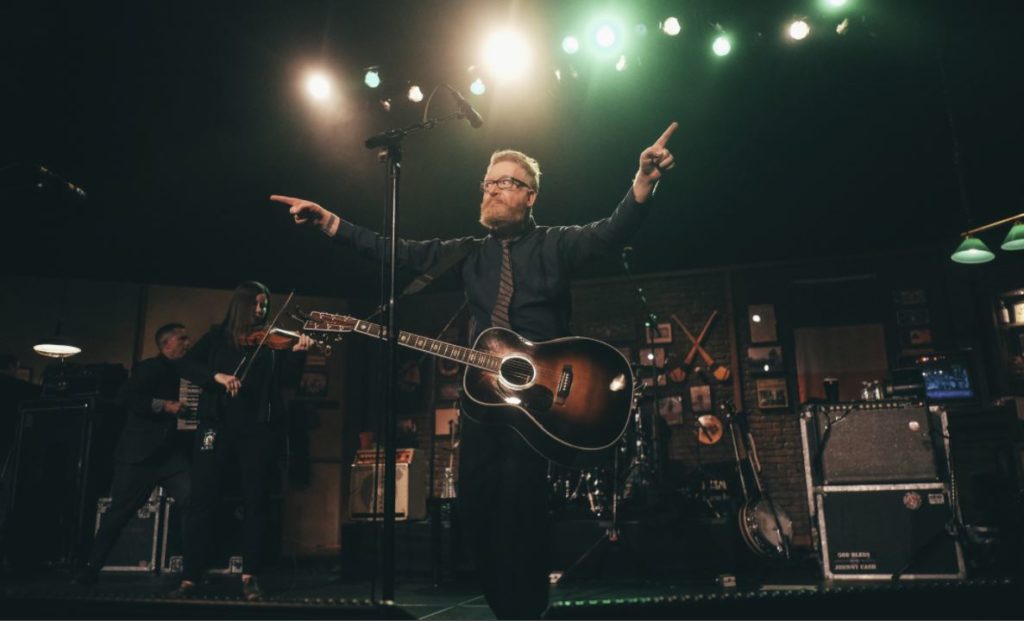 Their 2011 release, Speed of Darkness, is music to play after you've lost your job or your love, and music to listen to as you dream of better things for your family and country. It's the music you hear as you fight a bigger man, and it's the music you hear as you help him from the floor and buy him a pint at the bar. The album, like Flogging Molly itself, is a testament to youth and resilience, to growing old and the wisdom of scars, and yet for all of the record's darkness and the speed with which it descends, the ultimate theme is one of light: We can persevere. We must and we will persevere.
Flogging Molly Giveaway:
Here's you chance to score TWO tickets to see Flogging Molly at Hard Rock Rocksino on May 18th! TO enter be sure to use the widget above!