We have received tickets to this event in exchange for promotion.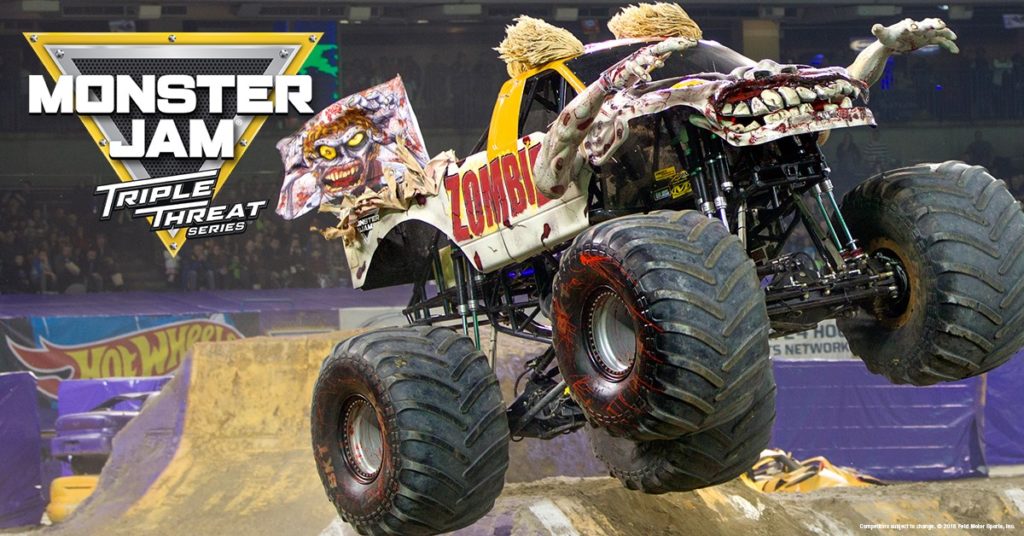 We've been waiting all year and Monster Jam didn't disappoint! Monster Jam rolled into Quicken Loans Arena in Cleveland, Ohio and my family loved every minute of Monster Jam® Triple Threat Series™. Unfortunately my son and I was feeling under the weather so while we stayed home by hubby took two of my boys and two friends! What a fun guys night out!
The Monster Jam Trucks roared right into the arena at 7PM and the next two hours were filled with nonstop action. Drivers went head-to-head in seven different competitions while driving three different vehicles including Monster Jam Trucks, Monster Jam Speedsters, and Monster Jam ATVs. They battled each other for points in both racing and freestyle events.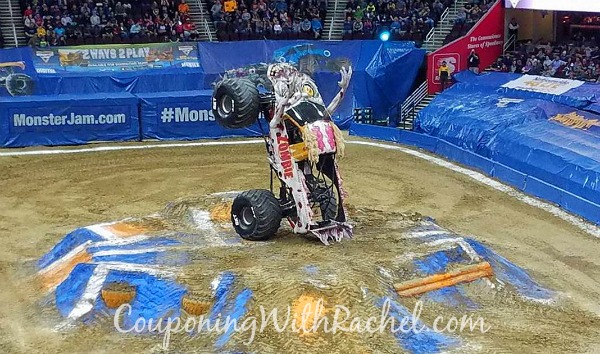 My crew loved cheering on Cleveland, Ohio native, Bari Musawwir. He drove the ZOMBIE truck and it was fun to see how much crowd support he got. With people screaming and shouting and putting their hands up like zombies, it was really fun to watch.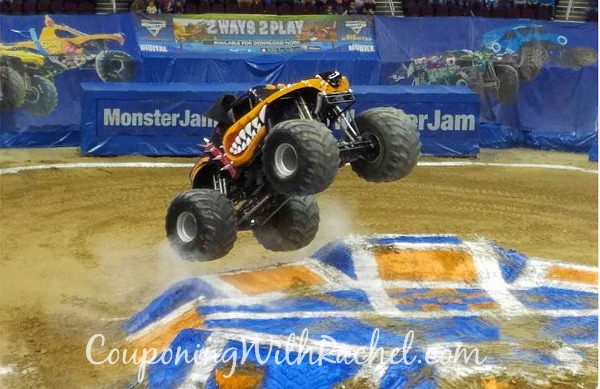 This year fans got to cast their vote for each drivers performance by visiting JudgesZone.com and entering in the code given by the announcer. From the website, each fan could score a driver anywhere from 1 to 10. Fan votes were averaged together and included in the overall scoring. My guys simply loved this interactive part!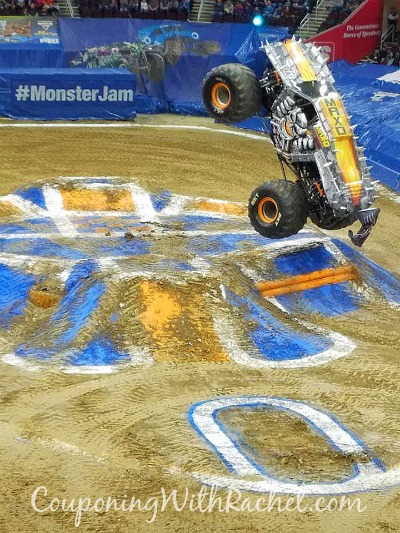 Want to get in on the action? There's still time to see Monster Jam® Triple Threat Series™! They will be performing two more shows at Quicken Loans Arena on Sunday, February 19th at 1PM and 6:30PM. You can even attend the Pit Party for only $10 each from 10:30am – noon, with a ticket to the 1PM performance.
Monster Jam Triple Threat Series
February 19, 2017
Quicken Loans Arena
Sunday, February 19- 1PM/6:30PM
Monster Jam Cleveland Deals:
Ticket prices start as low as $15 each. Use code MJ5 for $5 off matinee performances or MJ10 for $10 off evening performances. Promotional codes are not valid on premium seating. No double discounts. They are valid online, by phone and at the box office.