–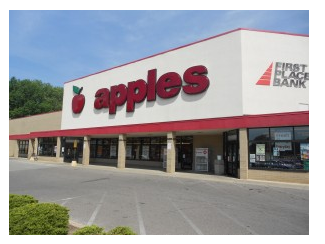 **Want more deals?  Find me on Facebook, Instagram, and Twitter!**
Apples, Mor For Less Foods (not all items available) and Village Market Match ups.
Here are the Apple's Market, Mor for Less Foods and Village Market best deals starting Monday, February 13th – February 26th.
Before you shop, here are a few things to know about Apples and Village Market.
Every Sunday, get a FREE Sunday paper with a $10 purchase.
NO store cards are needed.
Apples doubles coupons up to $.99 every Monday and Tuesday!
Check out Apple's Market coupon policy.
Apples Market and Village Market run the same weekly ad.
For those of you in the Lorain County area, make sure to sign up for text messages from Apples Market! If you haven't already done so, use the text codes below to sign up!
Text APPLES1 TO 36000 (Elyria) 
Text APPLES2 TO 36000 (Lorain) 
Text APPLES3 TO 36000 (Sheffield Center) 
Text APPLES4 TO 36000 (Sheffield Lake)
Here are some of the best deals you can score through Sunday, February 26th:

Meats:
Assorted pork chops $1.59 lb.
Center cut pork chops $1.99 lb.
Boneless english roast $2.88 lb.
Boneless chuck roast $3.68 lb.
Boneless eye of round $4.68 lb.
Chicken drums or thighs $1.59 lb.
Italian sausage $2.99 lb.
Eckrich beef balogna $3.99 lb.
Eckrich ham off the bone $3.99 lb.
Eckrich oven roasted turkey breast $5.99 lb.
Eckrich hard salami $4.99 lb.
Guggisberb baby swiss cheese $4.99
Lipari muenster cheese $3.99 lb.
Healthy ones buffalo chicken breast $5.99 lb.
Beverage:
Dairymen's milk 1 gal. 2/$5
Faygo 12 oz. 12 oz. cans 5/$10
7UP 1 liter assorted varieties $0.99
Grocery:
Country Crock 45 oz. $2.99
$0.55/1 printable
$0.50/1 Country Crock Buttery Spread or Buttery Sticks, exp. 2/26/17 (RP 01/29/17)
=as low as $1.89 if doubled Monday or Tuesday!
General Mills fruit snacks 2/$4
$0.50/2 printable
=$1.50 each wyb2 doubled Monday or Tuesday!
Fiber One bars 2/$4
$0.50/2 printable
=$1.50 each wyb 2 doubled Monday or Tuesday!
Sargento shredded cheese 2/$4
$0.50/2 Sargento Shredded Natural Cheese, exp. 12/31/20 (SS 01/29/17 R)
=$1.50 each if doubled Monday or Tuesday!
Bush's Best Chili Beans – $1.25
$0.75/1 Bush's Chili Beans coupon in 1/29 SS
= FREE
Barilla Pasta – 4/$5
$1/4 Barilla Blue Box Pasta coupon
$1/4 Barilla Bue Box coupon in 2/12 RP
= $1.00
Oreo cookies $3.29
$0.75/2 Oreo Cookies, exp. 4/1/17 (SS 02/12/17) [10.1-oz.+]
=$2.54 each wyb 2 doubled Monday or Tuesday!
Minute rice $1.99
$0.50/1 Minute Rice Product, exp. 3/18/17 (SS 01/22/17)
=$0.99 if doubled Monday or Tuesday!
Yoplait yogurt 5/$3
$0.50/5 printable
=$0.40 each wyb 5 doubled Monday or Tuesday!
Our Family butter 1 lb. $2.99
Utz potato chips B1G1 FREE
Angel Soft bath tissue 4 pk.
$0.45/1 printable
Dannon Oikos 5,3 oz.
$1/3 Oikos, SS 01/29/17  single serve cups
Del Monte Vegetables
Star Kist Tuna
Lipton side dishes
Rice a Roni
Our Family sour cream
Armour lunch makers
Imperial egg rolls
Chobani Greek yogart
Brooks chili beans
Chef Boyrdee
Hunts snack pack
Hunts manwich
Hunts tomatoes
Malt O Meal cereal
Hostess single serve cakes
Green Giant boxed frozen vegetables
Our Family gravy
Our Family stuffing mix
Our Family pasta
Our Family pasta sauce
Our Family Ketchup
Our Family mustard
Our Family popcorn
Our Family 2 liters
Our Family sparkling ice
Our Family tissues
Pride of Spain olives
Lays stax
Palmolive
VO 5
Vanity Fair napkins
Bar s All meal franks or bologna
Progresso vegetable classic soup
Kraft original mac & cheese
Banquet pot pies or value meals
Household:
Purex 43-50 oz. 2/$5
$1/2 printable
=$2 each!
Don't miss a deal that I post and get a daily list of the items posted on Couponing With Rachel, by subscribing via email HERE!