–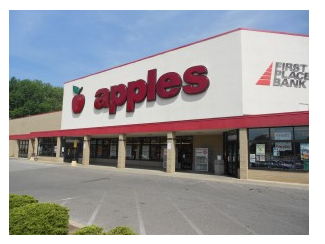 **Want more deals?  Find me on Facebook, Instagram, and Twitter!**
Apples, Mor For Less Foods (not all items available) and Village Market Match ups.
Here are the Apple's Market, Mor for Less Foods and Village Market best deals starting Monday, May 23 – Sunday, June 5 (2 weeks!)
Before you shop, here are a few things to know about Apples and Village Market.
Every Sunday, get a FREE Sunday paper with a $10 purchase.
NO store cards are needed.
Apples doubles coupons up to $.99 every Monday and Tuesday!
Check out Apple's Market coupon policy.
Apples Market and Village Market run the same weekly ad.
For those of you in the Lorain County area, make sure to sign up for text messages from Apples Market! If you haven't already done so, use the text codes below to sign up!
Text APPLES1 TO 36000 (Elyria) 
Text APPLES2 TO 36000 (Lorain) 
Text APPLES3 TO 36000 (Sheffield Center) 
Text APPLES4 TO 36000 (Sheffield Lake)
Here are some of the best deals you can score through Sunday, June 5th:
Produce:
Meat:
Chicken leg quarters $0.49 lb. (sold in 10 lb. bags = $4.90)
Pork ribs $2.99 lb.
Boneless chicken breast $1.99 lb.
Ground Chuck Patties or Fresh Pork bratwurst (10 patties or 10 links $10)
Sugardale hotdogs $0.99 lb.
Eckrich all beef franks 2/$5
Our Family Bratwurst  1 lb. 2/$5
Eckrich bologna (reg. or garlic) $2.99 lb.
Eckrich Virginia ham $3.99 lb,
Eckrich hard salami $4.99 lb.
Eckrich pickle or pimento loaf $4.99 lb.
Eckrich honey roasted turkey breast $5.99 lb.
Eckrich oven roasted chicken breast $5.99 lb.
Beverage:
12 Pack/12 oz. Cans All Varieties Faygo $4.99  (limit4)
12 Pack/12 oz. Cans Assorted Varieties Pepsi 4/$11 (limit 4)
12 pack/12 oz. Cans All Varieties Coca-Cola 4/$11 (limit 4)
6 Pk./.5 Ltr. Btls.Coca-Cola 4/$11 
7-UP 2 liter $0.99
Dairymen's fruit drinks 1 gal. $0.99
Dairymen's milk $2.49
Don't miss a deal that I post and get a daily list of the items posted on Couponing With Rachel, by subscribing via email HERE!