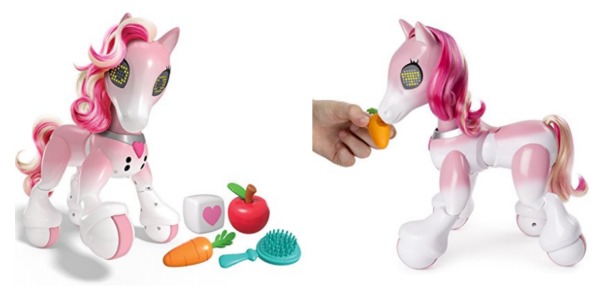 WOW! I posted this last night but now it dropped even MORE in price!!
Head on over to Amazon or Walmart.com where you can score the Interactive Zoomer Show Pony for just $49.97 $39.97 shipped (reg. $79.99).
Recommended for ages 5+, this sweet interactive toy sings, dances and moves just like a real pony! Treat her with a yummy sugar cube when she performs well and she may even perform her special sugar dance! Her hair is streaked  hot pink and white. Use the brush accessory to style her for the big show!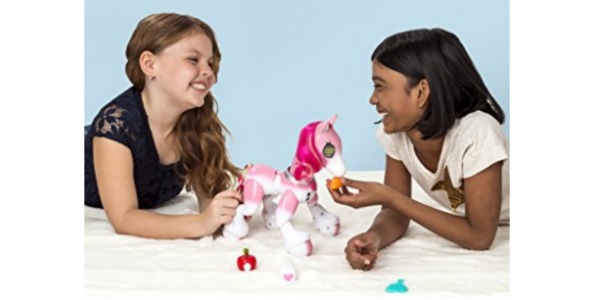 Set includes:
1 Zoomer Show Pony
1 Apple Accessory
1 Carrot Accessory
1 Hair Brush
1 Sugar Cube Accessory
Instruction booklet
Cheat Sheet
See more Amazon Deals
Don't miss a deal that I post and get a daily list of the items posted on Couponing With Rachel, by subscribing via email HERE!