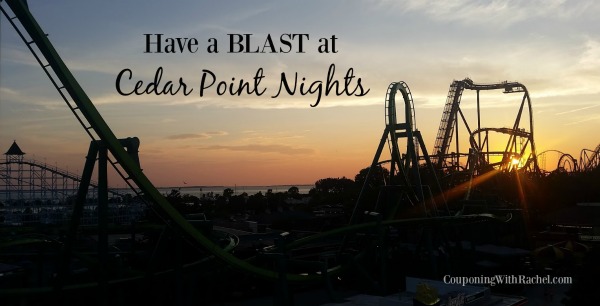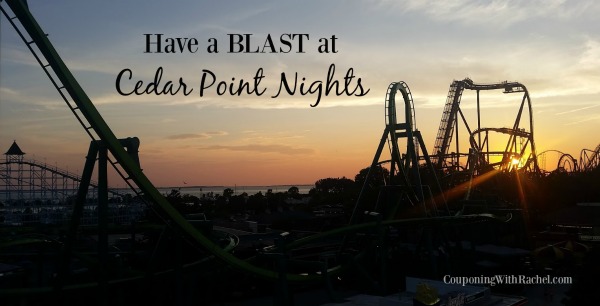 Cedar Point is rolling out the red carpet to you and inviting you down for some FUN this summer season! Now through August 14th, Cedar Point stays open until midnight on Fridays and Saturdays and 11PM every other day of the week. With school just around the corner, NOW is the time to enjoy your hot summer nights at Cedar Point!
This year Cedar Point has gone over and above on the FUN and is offering up an amazing beach experience for the summer with their Cedar Point Summer Nights extravaganza! If you are planning a trip this summer to Cedar Point here's what NOT to miss when the sun goes down.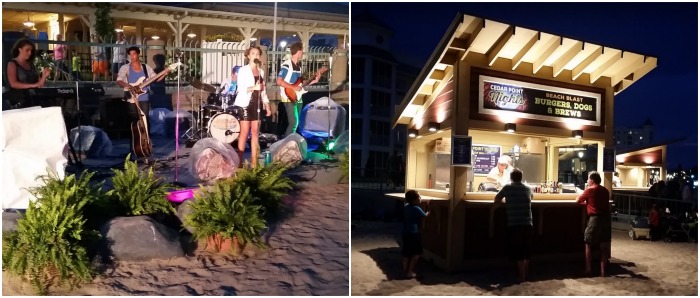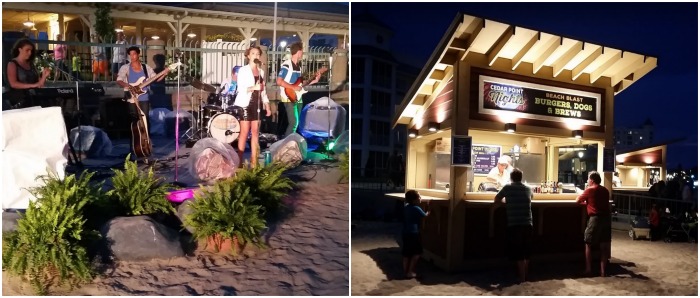 Beach Blast
Every night on the Cedar Point Beach from 5:30 – 9:30 pm, there's a beach party at Cedar Point!  Through August 14th, you can relax around the fire pits, while enjoying live music. Tuesday through Sunday the Toes in the Sand Band plays while every Monday there is a live DJ. We've heard both several times and they are both great.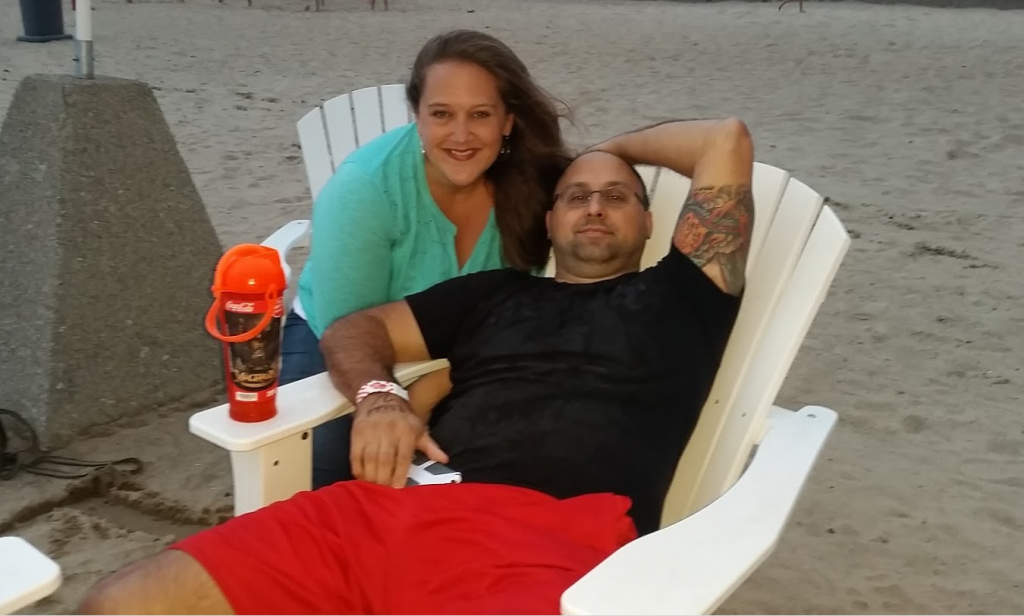 My hubby and I really enjoyed just sitting down next to the water while we watched our boys play. It was so relaxing listening to the music with our toes in the sand, while we talked about our week. Hungry? Cedar Point has you covered. You can enjoy dinner on the beach with hamburgers and hot dogs fresh off the grill! Check out their food stands with this and other choices.

Lakeside ClamBake
If you're coming to the park with an empty belly and a hankering for seafood, you'll want to dive into Cedar Point's Lakeside Clambake. With only two more this year, Friday, August 5th and Friday, August 12th, you won't want to miss it! At the beautifully redone Lakeside Pavilion, right next to the Cedar Point beach, the Clambake is served from 6:30 to 8:00.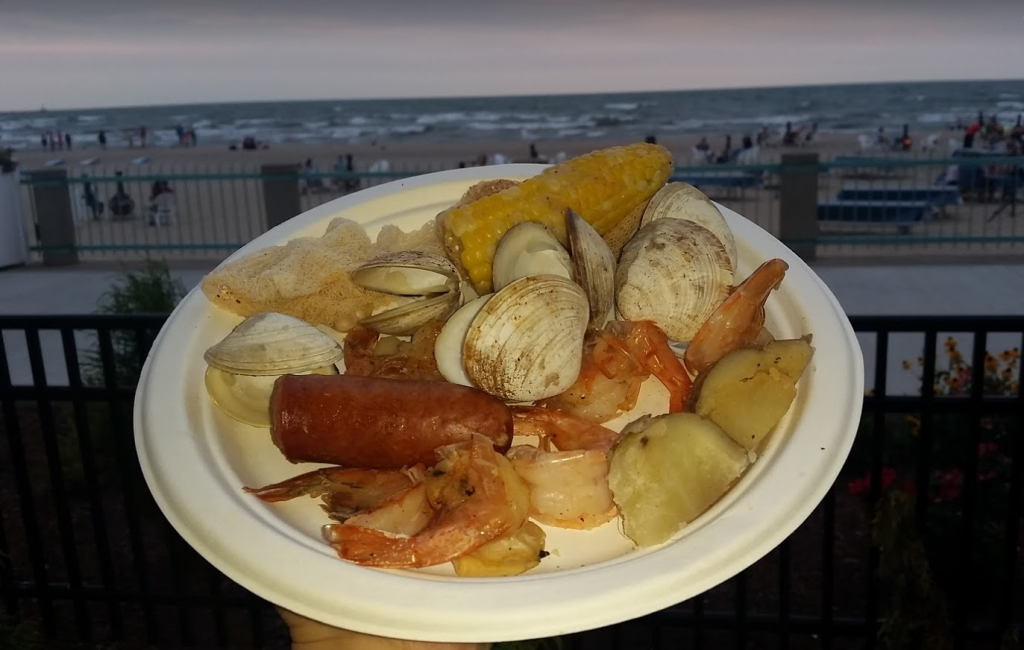 The Clambake includes your own bag of clams, shrimp, corn cobbettes, potatoes, and sausage! PLUS an All-You-Can-Eat Buffet with hamburgers, hot dogs, potato salad, cookies, and Coca-Cola Beverages. The meal includes one (1) clambake bag per person plus an all-you-can-eat buffet for just $25! For those, not wanting the seafood, it's just $16 per person. This meal was simply divine! The shrimp and clam were cooked perfectly and I can admit that I may have stole a couple off my hubby's plate when he wasn't looking!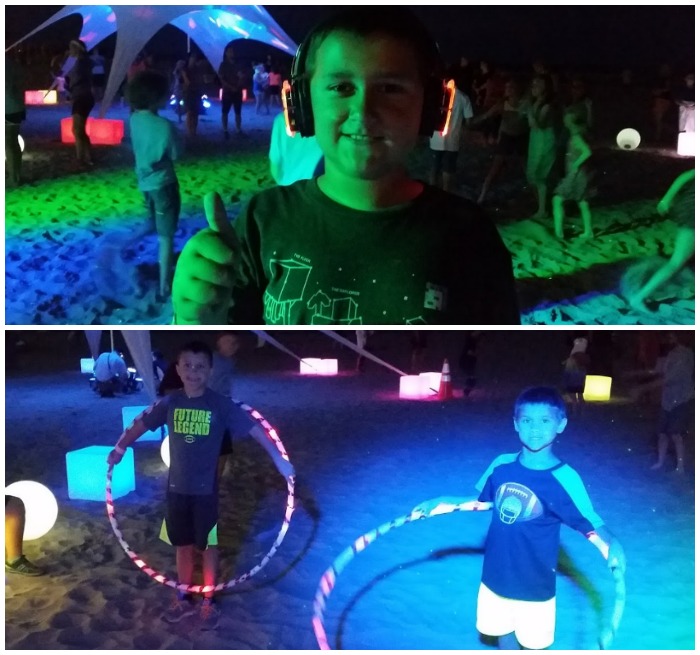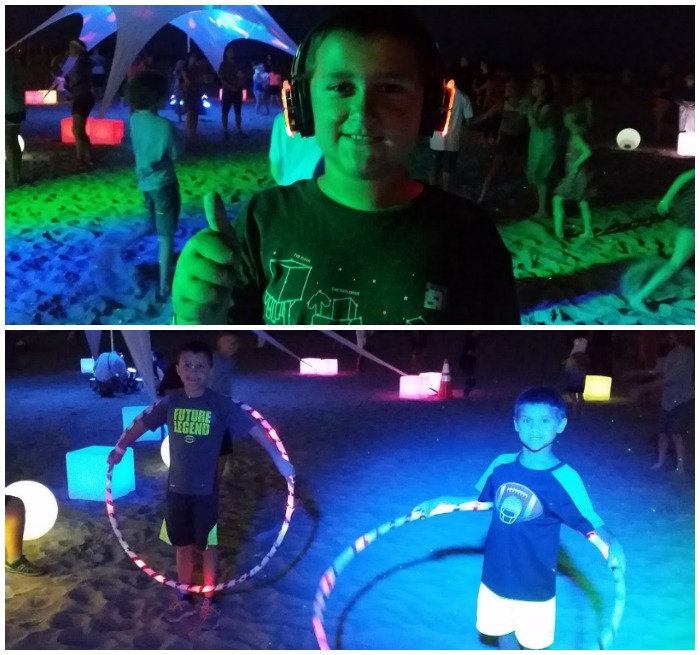 Beach Glow Party
When the sun goes down, the party begins! Each day, 9:15 pm until park close, the Cedar Point Beach comes alive, like never before! The beach is illuminated with fun decor and the music is pumping with DJ Hurricane. During this event you can also rent items free of charge such as light up hula hoops, bean bags for corn hole and more. My boys really loved the Silent Disco Headphones where you can pick your own music. Keep in mind that you'll need your ID to rent these items.
One of our favorite parts of the night was the unbelievable fire stunts and performances. These guy sure know how to entertain with their eye catching pillars of flame, whirling snake torches and blazing hula-hoops!  My boys were enthralled. Before you leave don't leave before the fireworks light up the night sky!
Movies on the Beach
Kick back and relax! Bring the family to the Cedar Point beach Tuesday through Sunday.  At dusk you can snuggle up and watch family friendly movies such as Frozen, The Mighty Ducks, Maleficent and many more!
With only a couple more weeks of your summer break left, be sure to head over to Cedar Point to soak up the sun and then enjoy the Cedar Point Nights!