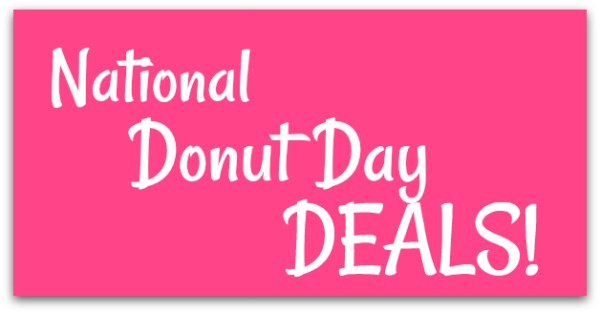 Today, June 2nd is National Donut Day! This means you can snag a few FREEBIES and DEALS on some donuts! Keep in mind that participation can vary per location.
Dunkin' Donuts: Celebrate all day long by stopping at any participating Dunkin' Donuts to receive a free classic donut with any beverage purchase.
Krispy Kreme: Pick a doughnut, any doughnut, and it's yours to enjoy for free, no other purchase necessary. Now that's a pretty sweet, simple deal.
Giant Eagle: National Donut Day! Today ONLY get a dozen for just $3.99! A portion of the proceeds will be given to the Salvation Army in honor of this special day.
On vacation??
Fractured Prune Doughnuts: Participating locations are handing out one free OC Sand Donut per customer, all day.
Duck Donuts: Get a free made-to-order doughnut with any purchase on June 2. As a bonus, anyone with a receipts printed on that day will feature a BOGO coupon for a "Buy One Get One Free half dozen," redeemable through August 31.