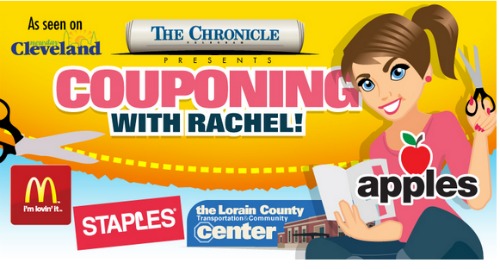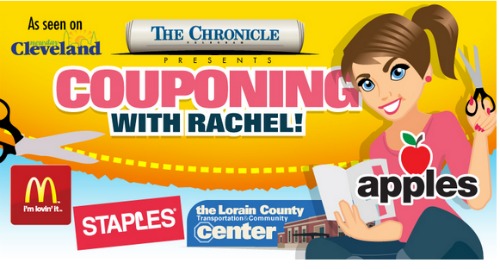 Don't miss this!
If you live in northeast Ohio, hop over and sign up for my "Couponing 101" coupon class!  The Chronicle Telegram and I, along with other companies such as Apples Market, McDonalds, and Staples are teaming up to put on this high energy, super FUN class that is packed with information.
WHEN: Tuesday, June 3rd

WHERE: Lorain County Transportation Center

TIME: 6:00 p.m. – 8:00 p.m. Check-in opens at 5:30 p.m.

FEE: $10 (Proceeds benefit The Chronicle's Newspaper in Education program)
At this class you will learn how to use coupons effectively to maximize your savings. I will even share secrets on how to get things for FREE! Not only will this class have packets of information but you'll also have a chance to WIN PRIZES!
Keep in mind that seats are limited and has always sold out in the past.