Disclosure: I received a free stay at The Lafayette Hotel as part of a press trip in Marietta. All opinions are my own.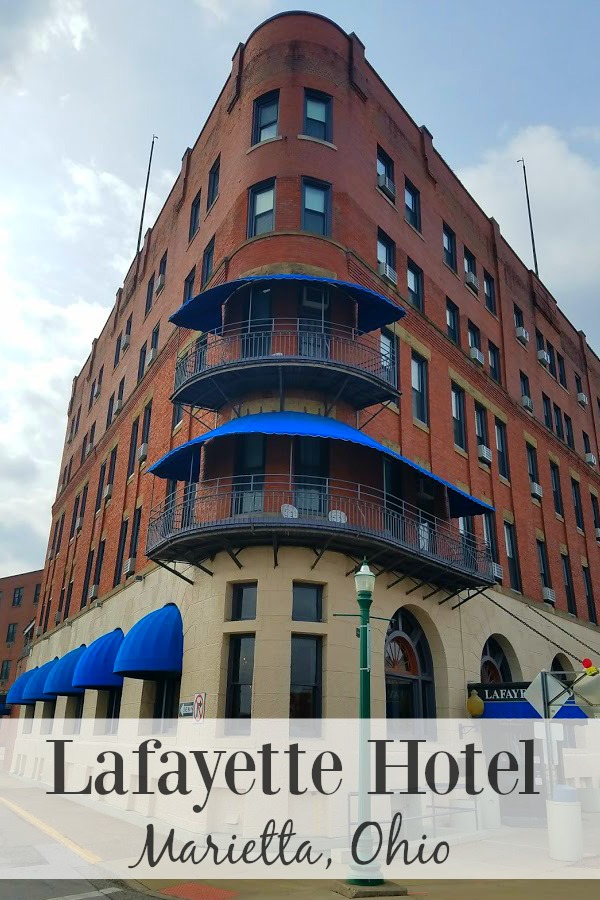 Last month, I spent a few days discovering the quaint and charming town of Marietta, Ohio.  This riverboat town was the first permanent settlement in the Northwest Territory and has blossomed into an amazing town filled with great food, historical buildings and eclectic shops. I learn so much about Marietta, Ohio and I can't wait to introduce her to you!
While in Marietta, Ohio, I stayed in the historic and some say haunted, Lafayette Hotel. This beautiful hotel is nestled right along the Ohio River and is located in the heart of downtown Marietta. Walk right out the front doors and the best of Marietta will be right at your fingertips. With tons of specialty shops and restaurants within walking distance, you won't even need your car.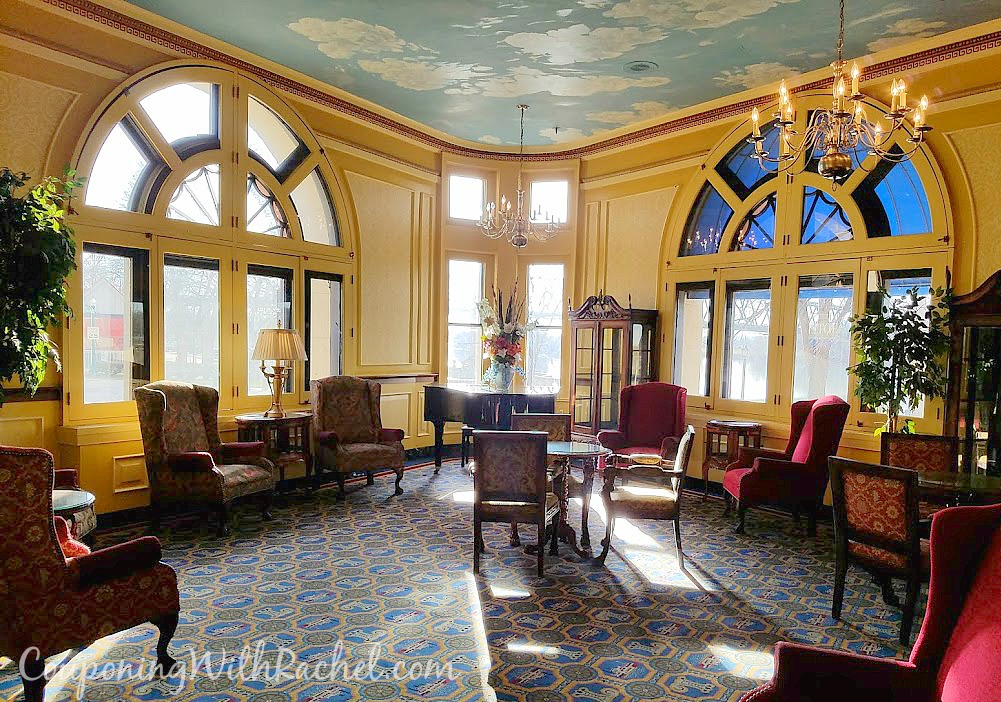 The Lafayette Hotel is the oldest hotel in the city and is rich in history. The hotel was orginially called The Bellvue and was built in 1892. Unfortunately, the Bellvue was destroyed by fire in 1916.  For you history buffs, be sure to check out pictures of the fire in the Lafayette's Gunroom Restaurant. In fact, there are historical pictures and antiques all over the hotel that I really enjoyed looking at.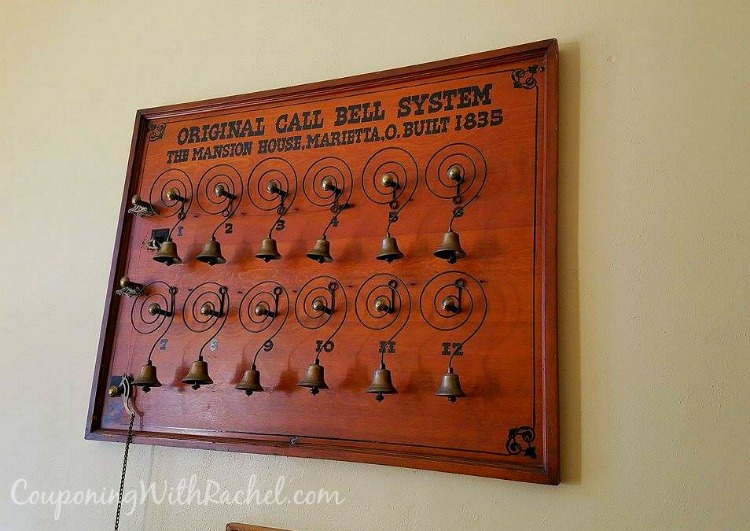 The beautiful Lafayette Hotel was built by a Marietta businessmen and opened in 1918.  Over the years many renovations have taken places as well as an addition. The Hoag addition was added to the third floor of the hotel in the 1930s and in 2004 the rooms were brought back to the Victorian themes that you see today.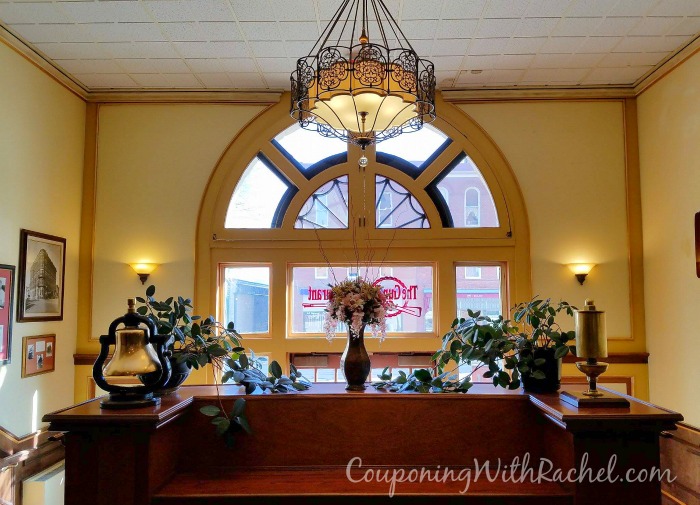 Before you start to explore the town, you can hop into one of the hotel's two restaurants, Riverfront Bar & Grill or the Gun Room.  These restaurants offer both food and drink in a welcoming environment. Their menus are expansive and offer everything from appetizers to a full course dinner.  Best of all the Riverfront Bar & Grill overlooks the Ohio River and offers stunning views.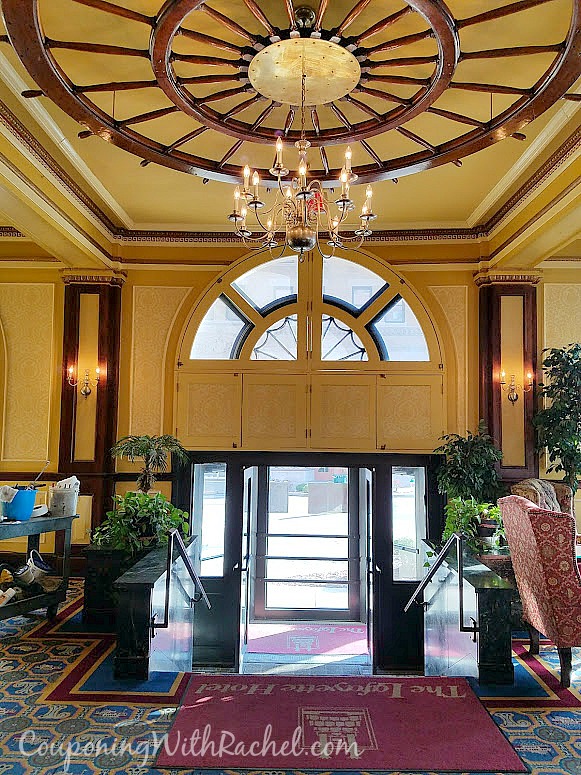 The Layfayette Hotel boasts 77 uniquely themed guest rooms that aren't offered anywhere else in Marietta. On top of this, they offer many different types of rooms that are sure to fit one's budget and style. From the King Parlor with balcony to the double twin rooms, each guest room is elegantly decorated in the Victorian theme. My room had a beautiful lamp, an intricate mirror, and an older syle desk that you'd find only in antique shops. All of these pieces really created such a great feel to this cozy and unique room.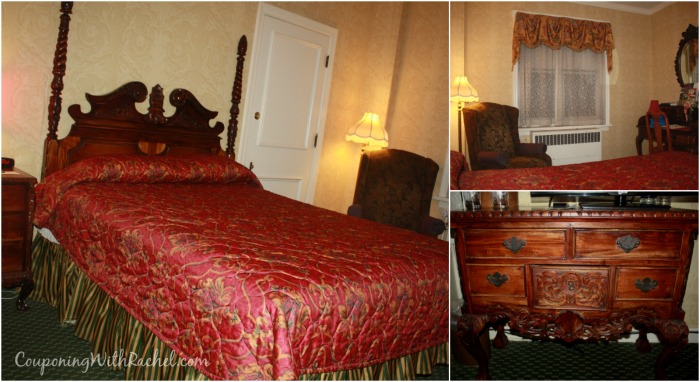 My room had a nice size TV with cable and HBO as well as a highback chair. While my cozy room had Victorian furniture, the bed was amazingly comfortable! It was perfectly soft and cushy while still being firm and supportive. Really, I didn't want to leave it each morning. Even the bathroom was decked out in vintage decor with  subway tiles on the wall and a black and white hexagonal mosaic floor.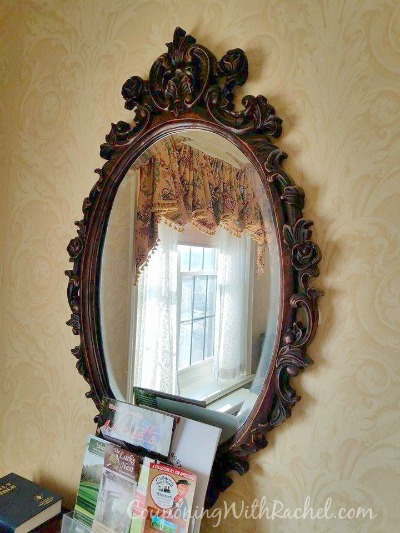 On top of the room amenities, the Lafayette Hotel offers a free traditional breakfast on weekdays, free parking and guest privileges at the local YMCA.  This hotel is even pet friendly, so you can bring along your pooch (additional fee may apply)!
To make your overnight stay extra special, check out their package deals. Currently I'm seeing a Historical Weekend Retreat offer along with a Golf Package. Coming this summer they will be offering a Ghost Hunters and Midweek River Romp special.  These packages offer different amenities so be sure to check them all out.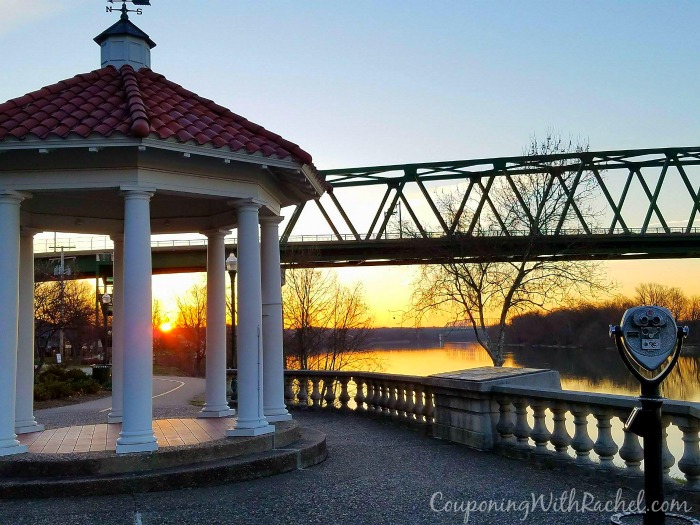 If you're looking for a place to stay in Marietta, Ohio, The Lafayette Hotel is it! Step inside and let The Lafayette Hotel take care of your every need!  After all they've been preparing for your visit for over 100 years!