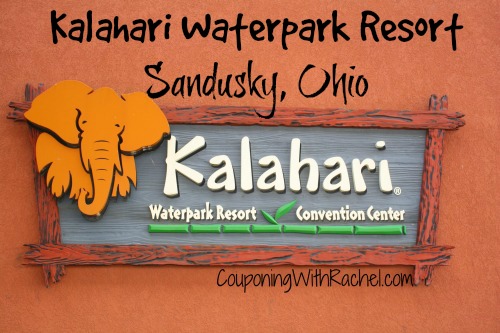 **Want more deals?  Find me on Facebook, Instagram, and Twitter!***
I was recently invited to spend a couple days at Kalahari Resorts in Sandusky, Ohio.  We were able to do and see so much while we were there that I will be sharing a three part series; Kalahari food, Kalahari dry activities, and Kalahari waterpark.
Read more about our Kalahari stay!

Part 2:  Kalahari dry activities
Part 3:  Kalahari waterpark
As we packed for our trip to Kalahari Resorts, I was a little concern on what types of food would be available.  I know, crazy, right?  Kalahari offers so many dining choices throughout the resort, there is really something for everyone.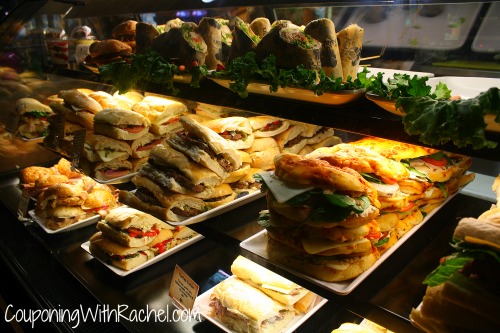 Cafe Mirage
I'm on a weight loss journey and since I work out daily and watch what I'm eating, I wasn't sure how I'd do being away from home.  Boy, was I wrong!  Kalahari has thought of it all and while they have scrumptious, calorie rich choices, they also have many healthy options too.
Soon after we arrived, it was lunch time so we headed over to the Cafe Mirage which is located conveniently on the lower level across from the arcade.  The Cafe Mirage boasts everything from wraps, burgers, pizza, and a HUGE create your own salad bar.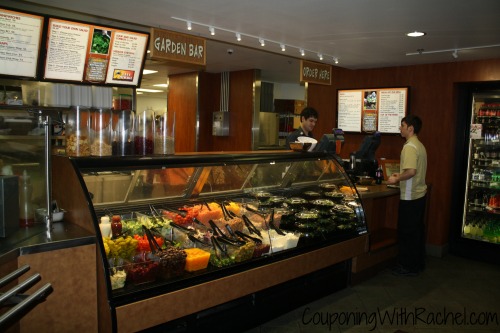 While your salad is made for you, you get to choose what topping to add including the lettuce, veggies, salad dressing, and toppings.  In fact they offer over 20 different toppings, even including whole hard boiled eggs.  I loved being able to eat a filling meal without the guilt of over doing it.
At the Cafe Mirage my kiddos all enjoy pizza and the pieces were so large that they were able to take it back to the room to finish later.  My hubby really enjoyed a freshly made sandwich and commented how flavorful it was.
The Reserve Restaurant
After spending a fun-filled day at the waterpark, we were able to check out one of Kalahari's fine dining restaurants called The Reserve.  This charming, African themed restaurant is located near the front lobby and has large windows along one side that overlooks their expansive waterpark.


For dinner, we were able to sit with our bloggy friend, One Momma Saving Money, and her family.  Our boys are such good friends and they really enjoyed catching up.  All of our kiddos picked the children's buffet which included kid favorites such as pizza, corn dogs, fries, and pasta.  As a mom of three young boys, I was glad that the kids were able to eat right away, with no wait.  Even better each kids meal came with at $10 arcade card as part of their dine and play program.
One of the hardest choices of the night was what yummy entree to pick, as their expansive menu includes burgers, sandwiches, unique salads, fish, steaks, pastas, stir fry's and much more.  With the help of our cheerful waitress, we choose an appetizer of mozzarella sticks for the family to share and both ordered fillet's.  While my husband choose to pair his with the corn chowder mashed potatoes, I choose and extra side of veggies.

Let me tell you, this steak dinner was hands down the best dinner I've ever had. My steak was cooked perfectly and it was it was melt in your mouth, yummy!  My husband stated that the mashed potatoes were so unique and the creamiest he's ever tasted.  Before the dinner ended, my husband and I both discussed how this would be a wonderful place to come back for our upcoming anniversary.
To finish up dinner, we choose the 'big enough to share" Paw Paw Sundae.  This dessert allows you to create your own masterpiece by giving you a humongous cookie with sundae toppings.  My kiddos got a kick out of the plate shaped like a bear paw and didn't hesitate to dig right in!
Candy Hut
As a snack we took the boys over to Kalahari's Candy Hut located at the front entrance.  Of course my boys gravitated right to the large cases as soon as we checked in so they were already very familiar with all that they offer.
From hand-dipped chocolates, sprinkled covered caramel apples, homemade fudge, salt water taffy, and a variety of gummies, Candy Hut is sure to satisfy your sweet tooth.  Best of all you can order a basket and have a treat waiting in your family's, friend's or loved one's room upon arrival.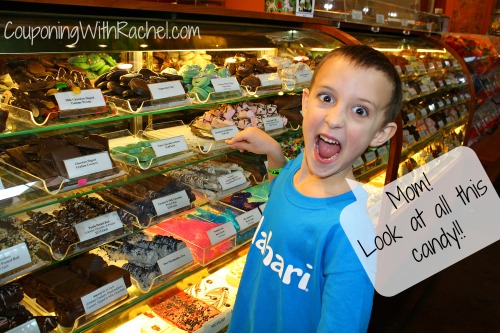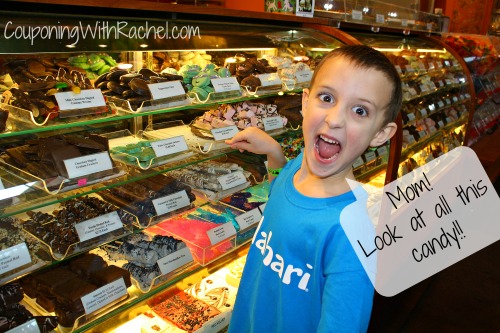 The Great Karoo Martketplace/Reserve Restaurant

For breakfast, we headed up the the Great Karoo Martketplace Restaurant.  There was a short wait of only 10 minutes which I thought was great since we got there at breakfast rush hour. Our names were put on the list but we were offered to wait or to grab breakfast at The Reserve Restaurant nearby.  Since I had a spa appointment, we choose to head over.
Our friendly waitress informed us that breakfast is sometimes served there as an overflow but is buffet style just as is is at The Great Karoo Marketplace.  The buffet is FREE for kids 3 and under, $8.99 for kids and $13.99 for an adult.  With the amount of food available, I'd say it's a bargain!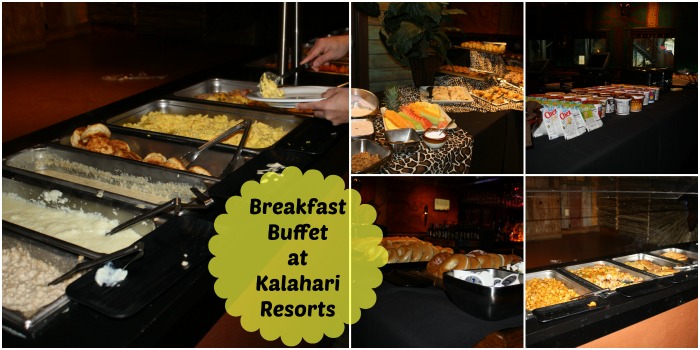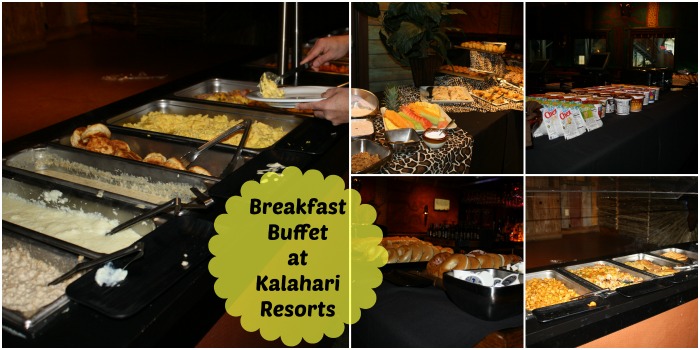 From pancakes, eggs, sausage and gravy, potatoes, bagels, cereal, fresh fruit and more, you won't have a hard time finding something  you like.  In fact, you may wish for a larger plate…no worries you can make multiple trips!  I really enjoyed that this buffet offered choices for everyone in our family, even someone like me who is watching what they eat.
Stay tuned for post number two, Kalahari dry activities, and three, Kalahari waterpark!
Disclosure:  All opinions are my own.  I received a free nights stay, meals and other activities to facilitate this review. Regardless, I only recommend things that I think would be a good fit for my readers.