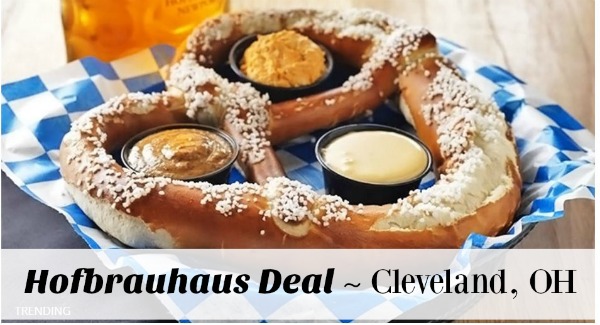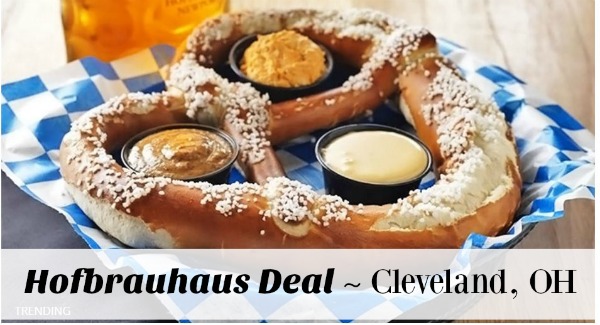 **Want more deals?  Find me on Facebook, Instagram, and Twitter!**
Hey Cleveland readers, Groupon just added a great deal for a super popular restaurant in Cleveland!
Currently you can save 48% when you grab this groupon Hofbräuhaus in Cleveland. For only $13.00 you'll get a $25 certificate to spend in their restaurant. Keep in mind that this offer can't be used on Saturdays.
Hofbräuhaus Cleveland takes its inspiration from the centuries-old Hofbräuhaus in Munich and weaves Bavarian tradition into its architecture, kitchen, and brewery. Among its stand-outs, the kitchen turns out soft-dough pretzels with bier cheese as well as pork schnitzel and bratwurst with sauerkraut. Unsurprisingly, the beer is brewed with strict protocols; the brewers follow the recipes of the Duke of Bavaria and staffs a brewmaster to ensure accordance with Germany's purity laws. But all that tradition doesn't detract one bit from the celebratory beer-hall vibe that welcomes accordion music, dancing, and whatever else the night may bring.