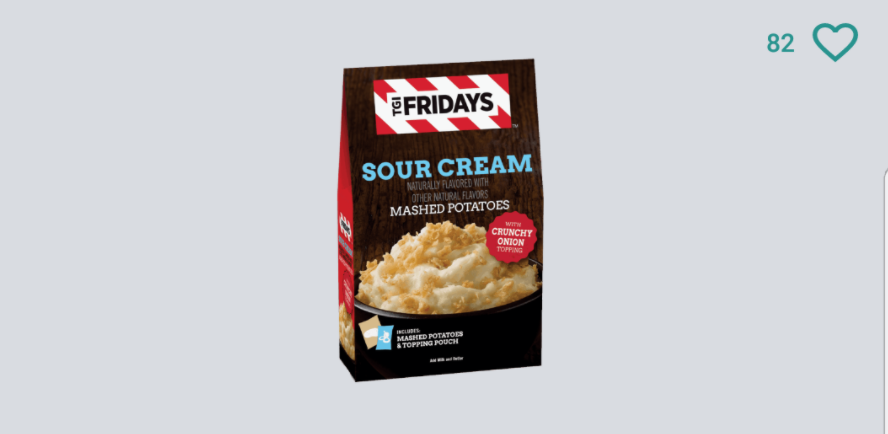 Not only can you scoop up FREE Chobani Smooth Yogurt at Walmart (rebates can vary), now you can pick up T.G.I.F Mashed Potatoes too! I haven't tried these before, but I sure am going to try them now. Free tastes great, doesn't it?
Here's how this Ibotta deal at Walmart will work. Remember, if you are new to Ibotta and use this link to download it, you'll get $10 for uploading your first rebate! FREE mashed potatoes and a free $10? Yes, please!
Buy 1 TGI Fridays Mashed Potatoes Sour Cream, 4.1 oz – $1.28 (regular price)
Pay $1.28
+ earn $1.50 Ibotta Credit (limit 1)
= $0.22 Moneymaker
TGI Fridays Mashed Potatoes are a new product and may not be available in every Walmart store. If they aren't at your store yet, keep looking every few days, or ask the department manager when they expect to receive this new product.
Shopping at Walmart? Check out all of these other Easy Ibotta Deals at Walmart! There are quite a few of them!