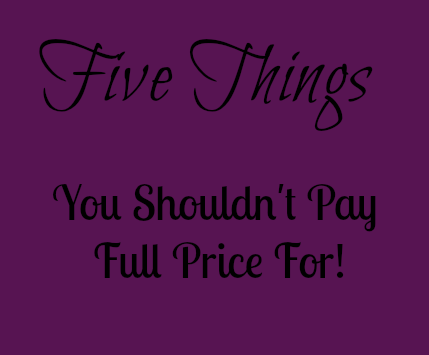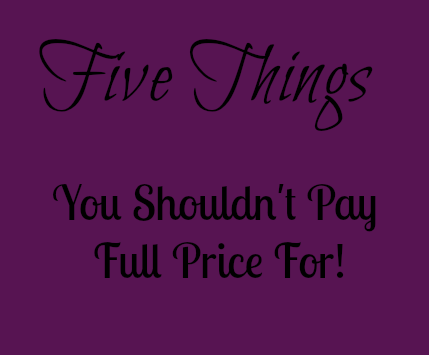 Welcome New Day Cleveland viewers!  I hope you love to save money!  If you do, I can help you out!
Be sure to "like" me on Facebook to keep up with all the latest deals!
Today on New Day Cleveland I shared,  Five Things You Should Never Pay Full Price For.  Here's a recap.
1.  Personal care items:  Personal care items such as  toothpaste and shampoo are must-have staple but lucky for us, we can easily get these items for pennies on the dollar and sometimes even for free.  Even if you are not an avid couponer it's easy to snag these savings at your local drug stores by keeping an eye on your local ad and my website.  If you haven't already, head over and snag a FREE full-sized bottle of body wash from CVS (if still available).
3.  Magazines:  Cover prices can be really high so instead, grab a low cost subscription to your favorite magazine.  You can save as much as 90% off of the cover price if you shop around.  Each day, I post a magazine of the day.  Today your can snag a years subscription to Elle for only $4.49 which makes it only $.37 an issue!  Or head over and snag Family Circle for only $3.99 which is only $.33 an issue!
You can also grab a BOGO FREE subscription to the ever popular All You Magazine
!  Want to shop in the store?  Here are three magazine printable coupons that you can use.



2.  Clothing:  Head for the clearance racks as soon as you head into any store.  By buying your clothes off-season you'll be able to save a ton on money.  If you have a favorite store that you like to shop at be sure to head over to their Facebook page or website and sign up for their newsletter.
4.   Restaurants:  Find local places where you can score great deals or that offer half off appetizers or free kids meals.  Signing up for email alerts from your favorite restaurants will also keep coupons regularly in email.  Keep your Entertainment Book or other special coupons in the car with you so you'll be able to slash your bill even when eating out on a spur of the moment.  Don't forget, you can snag a $.50 ice cream cone at Burger King!

5. Cereal:  Each week there are deals for cereal at your local grocery store.  Once you pair these deals with a coupon you'll really see the savings stack up.  While $1 or less is a stock-up price for me, below you'll find a good cereal deal that you can find at CVS for just a little bit more.
Cheerios – $2.29
$.50 CVS coupon from in-store coupon machine
STACK with
$.50 Cheerios printable coupon
or
$.75 Multi Grain Cheerios printable coupon
= as low as $1.04