–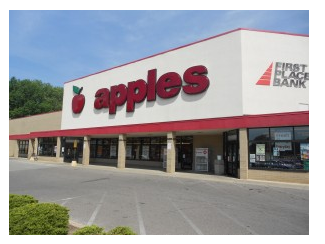 **Want more deals?  Find me on Facebook, Instagram, and Twitter!**
Apples, Mor For Less Foods (not all items available) and Village Market Match ups.
Here are the Apple's Market, Mor for Less Foods and Village Market best deals starting Monday, April 10 – April 16.
Before you shop, here are a few things to know about Apples and Village Market.
Every Sunday, get a FREE Sunday paper with a $10 purchase.
NO store cards are needed.
Apples doubles coupons up to $.99 every Monday and Tuesday!
Check out Apple's Market coupon policy.
Apples Market and Village Market run the same weekly ad.
For those of you in the Lorain County area, make sure to sign up for text messages from Apples Market! If you haven't already done so, use the text codes below to sign up!
Text APPLES1 TO 36000 (Elyria) 
Text APPLES2 TO 36000 (Lorain) 
Text APPLES3 TO 36000 (Sheffield Center) 
Text APPLES4 TO 36000 (Sheffield Lake)
Here are some of the best deals you can score through Sunday, April 16th:

Meats:
Sugardale shank ham $0.98 lb.
Sugardale butt ham $1.18 lb.
Sugardale whole semi boneless ham $1.78 lb.
Sugardale whole spiral sliced ham $1.88 lb.
Country Inn whole boneless hame $1.98 lb.
Sirloin roast or chops $1.99 lb.
Boneless eye or round B1G1 FREE
Boneless top round roast B1G1 FREE
Lipari or Mozzareilla cheese $3.99 lb.
Lipari seafood salad $4.99 lb.
Reser's potato salad $2.99 lb.
Healthy Ones rotisserie chicken $5.99lb.
Groceries:
Frenches fried onions $3.49
$0.30/1 French's Crispy Fried Onions or French's Crispy Jalapenos printable [5-oz.+]
=$2.89 if doubled Monday or Tuesday!
French's yellow mustard 20 oz. $1.99
$1/1 checkout 51
$1/3 French's Yellow Mustard (SS 04/09/17) [8-oz.+]
= $0.99 wyb 1 or $1.32 wyb 3!
Kellogg's corn flakes, cocoa krispies, or rice krispies 2/$5
$0.50/1 corn flakes printable
$1/2 Kellogg's Rice Krispies or Cocoa Krispies Cereal, exp. 5/14/17 (RP 04/02/17 R) [9-oz.+]
=as low as $1.50 if doubled Monday or Tuesday!
Nabisco Ritz crackers 2/$5
$0.75/1 Ritz Crackers, exp. 5/20/17 (SS 04/09/17 R)
$1!
General Mills cereal: cookie crisp, cheerios, reese's, golden grahams, cocoa puffs, trix $1.99
$0.75/2 General mills cereal printable
=$1.24 if doubled Monday or Tuesday!
Lay's potato chips B1G1 FREE

Kraft mayo or miracle whip $3.27
$1/2 miracle whip printable
$1/2 Kraft mayo printable
=$2.77 each wyb 2!
McCafe coffee or pods $6.47
$1/1 printable
$5.47!
Planters nuts $3.49
$1/2 Planters Products, exp. 5/31/17 (SS 04/09/17) [5-oz.+]
=$2.99 wyb 2!
Kraft cheese $2.49
Philadelphia cream cheese $2.49
Ore Ida potatoes $2.99
Jello pudding or geletin $1.99
Kraft Salad dressing $2.49
A1 or grey poupon $3.49
Kraft string cheese, cheese whiz or Velveeta dip cups $3.49
Gevella coffee $6.47
Kool aide country time or tang $2.99
Crystal light drink mix  $2.49
Mio, Crystal light or Kool aid concentrate $2.99
Oscar mayer all meat franks or bologna $2.49
Oscar mayer basic lunchables $1.99
P3 snacks $1.99
Oscar mayer bacon $5.49
Oscar mayer deli shaved meats $3.49
Claussen pickeles $3.49
Household: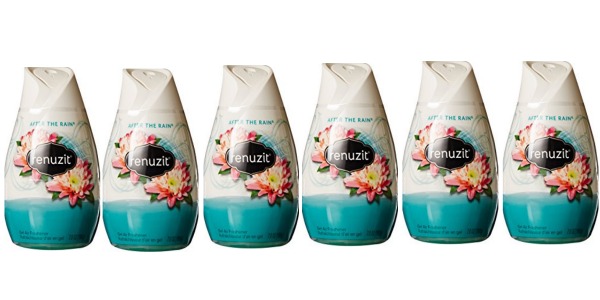 Renuzit air fresheners $0.99
B4G2 Renuzit Adjustables Air Freshener Cones, exp. 4/23/17 (RP 04/09/17) [Up to $2.20]
=$0.66 each!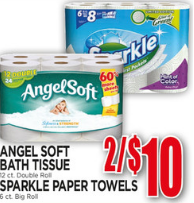 Angel soft bath tissue 12 count double roll 2/$10
$1/1 Angel Soft Mega Bathroom Tissue, exp. 5/2/17 (RP 04/02/17) [6 roll+]
$0.45/1 Angel Soft Bathroom Tissue, exp. 5/2/17 (RP 04/02/17)
$1/1 printable coupon
$0.45/1 any printable coupon
=as low as $4!
Sparkle paper towel 6 ct. 2/$10
$0.50/1 Sparkle Paper Towel, exp. 5/24/17 (RP 04/09/17) [6 roll or larger]
=$4 if doubled Monday or Tuesday!