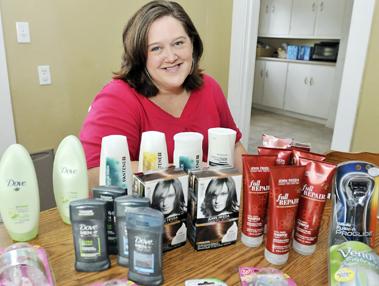 Hi my name is Rachel and am a stay-at-home mom to three boys here in north east Ohio.  I've been "couponing" for over 5 years and it has completely changed the way I shop!  I love to not only find great local and national deals but I also like to share them with others.  I hope that you will follow along with me on the money saving journey.
While "extreme couponing" is a big craze right now, I don't use those techniques to grab my deals nor do I teach them.  If you are a couponer or just beginning your journey, I encourage you to buy what you need and to donate the rest.
Along with being a wife and mother I also write a weekly frugal based column in two local papers, The Chronicle Telegram, and Medina Gazette, appear regularly on TV segments and teach local coupon classes.
Need to get in touch? Click here to contact me.