**Want more deals?  Find me on Facebook, Instagram, and Twitter!**
Hey Discount Drug Mart shoppers, through May 16th you can pick up a stellar deal on Purex Crystals! Not only are the on sale for only $1.99 but we curently have a $2/2 coupon to print! Here is what the deal will look like!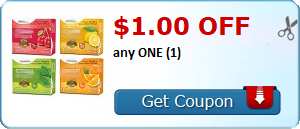 Buy 2 Purex Crystals In-Wash Fragrance Boosters 18 oz Bottles $1.99 each
$2.00/(2) Purex® Crystals In-Wash Fragrance Booster coupon
= $0.99 each (when you buy two)
Need laundry soap? Check out this deal!
Purex Laundry Detergent (50 oz)  – $1.99
$1.00/2 Purex Liquid or Powder Detergents
OR $1.00/2 Purex Liquid or Powder Laundry Detergent coupon in the 5/7 RP ~ regional coupon
= $1.49 each (when you buy 2)