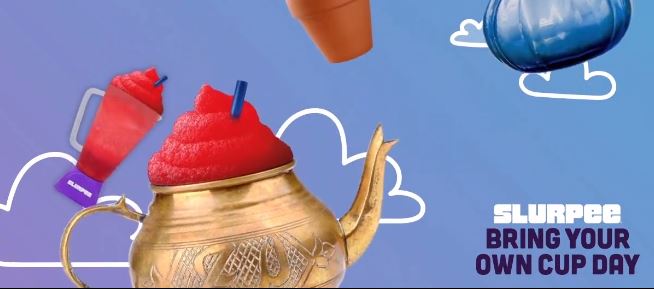 **Want more deals?  Find me on Facebook, Instagram, and Twitter!**
7-11 Slurpee Bring Your Own Cup Day
Just in time for warmer weather 7-11 is reminding us why we love Slurpees!
Starting today May 19th, through Saturday, May 20th, grab your own cup and fill that bad boy up for just $1.50. Get creative and think big! Because as long as it is under 10″ in diameter, is a food safe container, and water tight you're good to go! Be sure to share your cup on Instagram or Facebook with the #BYOCUPDAY
See more details about 7-11 Slurpee Bring Your Own Cup Day!