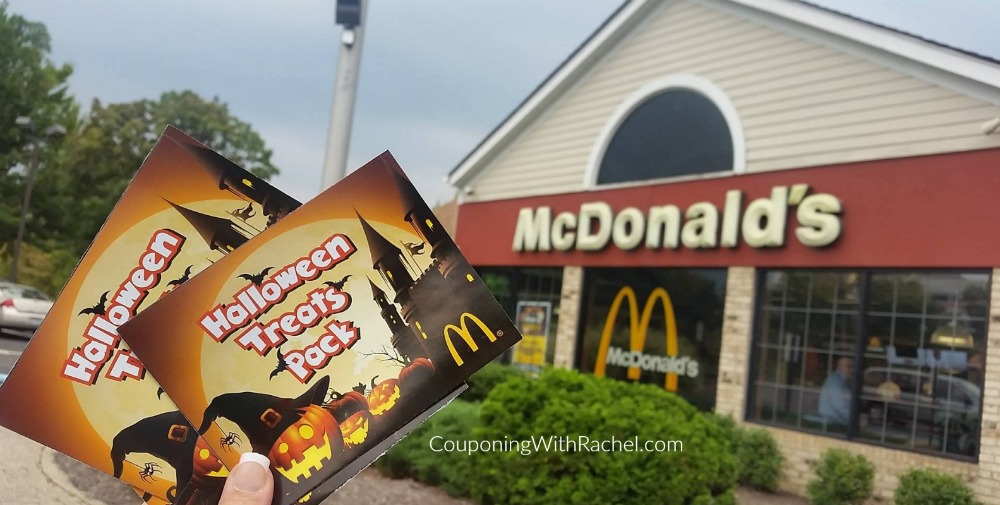 **Want more deals?  Find me on Facebook, Instagram, and Twitter!**
Hop into you local McDonald's restaurant where you can snag these McDonald's Halloween Treats Books. These coupon books are only $1 and contain 12 coupons, valid for FREE menu items! I love having these coupon booklets! I keep them in my car and use them as a special treat for my little guys when we are out and about running errands.
You'll receive:
*3 FREE Hamburgers
*3 FREE Apple Slices
*3 FREE Small Cones
*3 FREE Milk Chugs or Juice Boxes
These booklets will not be available at all McDonald's, so if you find them, let us know! Please keep in mind that while the books are sold before Halloween, my coupons are dated to be used after Halloween.